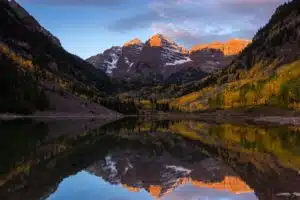 cincinnati Children's Hospital July 11, 2023
Blazing Adventures welcomes Cincinnati Children's Hospital back to Snowmass! We have customized a special adventure to get you outside and enjoy the river during your conference free day. Please follow the link below to book and we look forward to seeing you soon!!
This trip departs the Viceroy at 12:45 PM SHARP. Guide gratuity included in the cost of the trip.
Tuesday, July 11
Upper Roaring Fork: The Upper Roaring Fork was named Thunder River by Ute Indians to describe the rumbling sound that begins in early spring. This early season trip begins just 5 miles outside of Aspen at the Woody Creek Bridge and ends 3 miles above Basalt. Total river distance is 8 miles. This section features beautiful scenery and wildlife, and exceptional whitewater on class III rapids. This section's close proximity to Aspen and Snowmass means that very little transportation time is involved.The trip departs at 12:45 PM from the Viceroy. Cost: $170.00 per adult, $160 per child (6-12). This cost includes a box lunch and guide gratuity.