kayak adventures
Test your paddling skills on one of our inflatable kayak trips down the Roaring Fork River. Let your kayak guide show you the recommended line and then its all up to you. Inflatable kayaks, also known as duckies, provide the perfect introduction to kayaking, as they are more stable than a hard shell kayak and easier to navigate. This is an exciting twist on a traditional raft trip, as you are in charge of guiding your own vessel, but we are still there to help you along the way.
"We just finished a ducky (inflatable kayak) float and had a blast!! Our guides were awesome. We took 4 kids ages 11-15 and were nervous about safety. My wife and I felt extremely comfortable with putting our kids in the guides' hands. It was cool and rainy. They provided wetsuits and booties. We had no kids whining about being cold. The kids loved it and gave it a "10/10"."
Justin S
"We would HIGHLY recommend using this company and doing the ducky trip - it definitely exceeded our expectations!"
Margaret B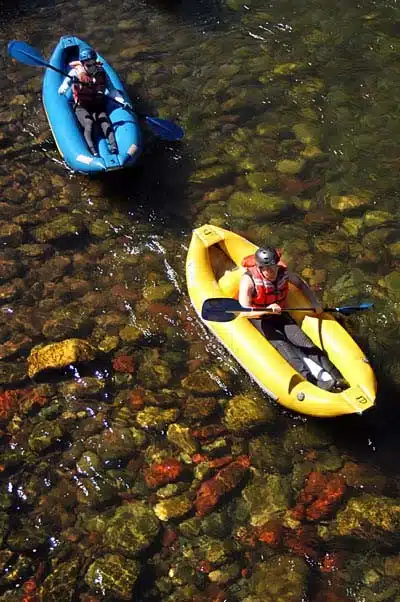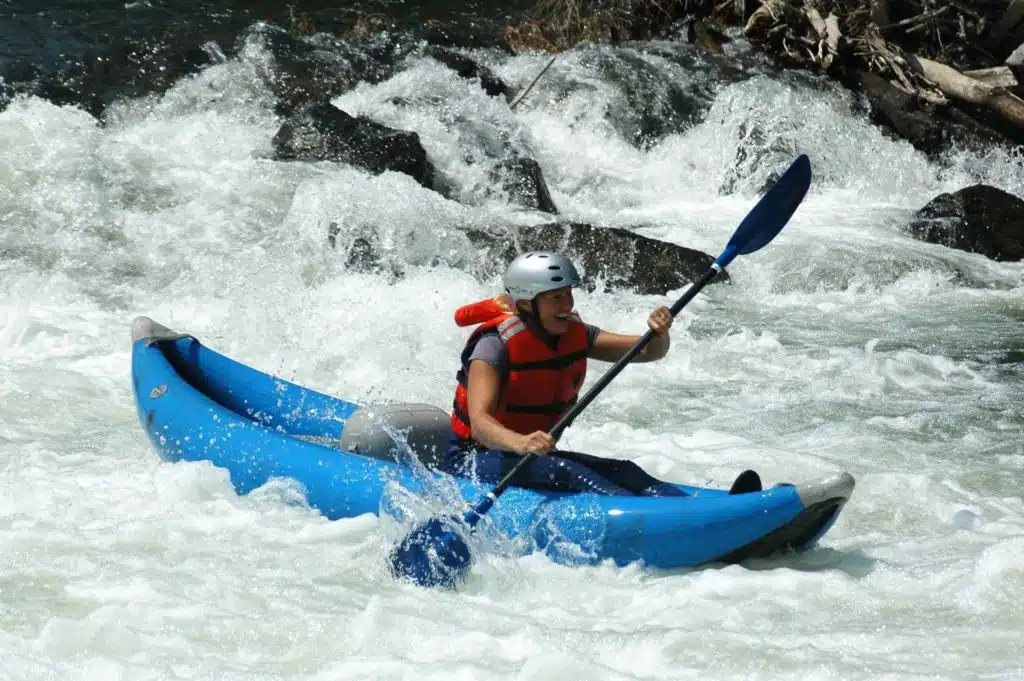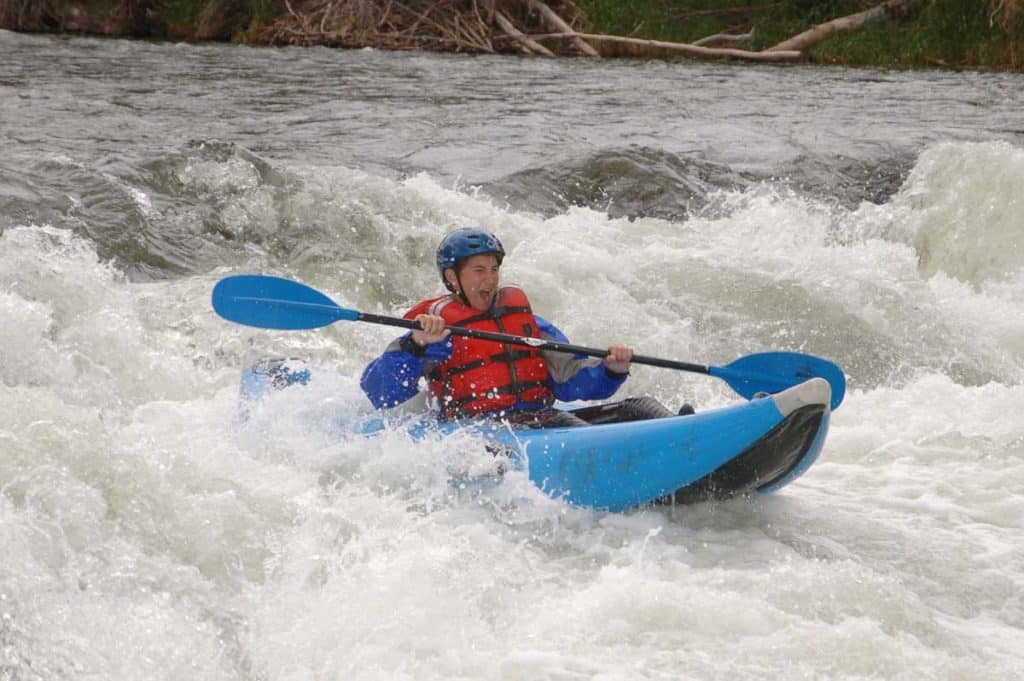 What to Bring
Wear your bathing suit with a dry change of clothes over top – Quick dry shirts are available for purchase if you need a top layer
Sunscreen
Croakies or a strap to keep your sunglasses on
Shoes or sandals you don't mind getting wet and that will stay on your feet. (We recommend you wear our wetsuit booties, which are included)
Cash for guide gratuities
We provide pfds, wetsuit booties, splash gear, helmets, and wetsuits
Cancellation Policy
Cancellations must be received more than 72 hours prior to your scheduled trip to receive a full refund. You have the option to purchase Trip Cancellation Guarantee for an additional 10% of your invoice total, which would allow you to cancel up to 7:00 PM the night before your trip for a full refund. Any cancellations after 7:00 PM the night before your trip will be charged 100%, regardless of whether you have the Trip Cancellation Guarantee or not. If you choose not to purchase the Trip Cancellation Guarantee and are within 72 hours, you will be charged 100%.