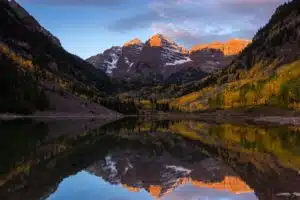 Section h family trip June 17, 2023
Blazing Adventures welcomes guests of the Section H Family Trip to Snowmass! We have customized a special adventure to get you outside and enjoy the river while you are here. Please follow the link below to book your group rafting trip and we look forward to seeing you soon!!
This trip picks up from the Limelight Snowmass. Trip includes a BBQ Lunch. Guide gratuity is NOT included in the cost of the trip.
SATURday, June 17
Lower Roaring Fork Raft Trip: The Lower Roaring Fork rafting trip is excellent for young children, elderly guests, and those interested in ecology and wildlife. This mellow section is a family favorite! The Lower Roaring Fork floats in the shadow of 12,953 foot Mt Sopris, as you pass by bald eagle nests and blue heron rookeries. In addition to gorgeous scenery and wildlife, you also get to experience some fun, introductory whitewater. The perfect trip to introduce the kids to the outdoors and to rafting. The trip departs at 8:30 AM from the Limelight Snowmass. Cost: $120.00 per adult and $115.00 per child (5-12). This cost includes a BBQ lunch following the trip. Minimum age will be determined closer to the trip date and will be based on current water levels.